Friends of UWSC
Although employee giving is an important part of our overall campaign, each year we also send out letters and brochures to individuals in our community asking for donations. This is an opportunity for our community to come together and support UWSC in its mission to improve the quality of life for those less fortunate living in our community.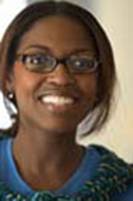 Although we appreciate all donations made to UWSC, those that can give $250 to $999 can join our Friends of UWSC. Benefits include having your name published in our annual campaign brochure (if desired) in addition to knowing that your donation will help a neighbor in need.
Leadership Circle
Those individuals who are able to give $1,000 or more to the annual campaign are recognized as a member of the Leadership Circle. We understand that not everyone can afford to donate this gift amount, but appreciate those who choose to give to UWSC because they know we are accountable and fiscally responsible with their funds. Please click on Leadership Circle for more information.